Services
We are an Offshore outsource web design company that offers a Professional attitude, Quality services, Exceptional design and intuitive coding with Affordable cost. Please use our contact form or contact details any time you are in need of any of these services from us.
Graphics Design:
Digital Imaging includes Graphic works and Layouts, Advertising Layouts, Hoarding works, Posters, Brochures, Greeting Cards, Retouching Damaged Photos, Magazines, Text Books, Circulars, & all printing medias. Text Processing with C-Dac's Gist Software in English, Malayalam, Hindi, and other Prime regional languages in Inscript Layout with a competing speed. We have worked for many publication enterprises and produced a variety of text books, magazines, news media and journals.
Graphics design for web and print
Corporate logo design
Brochure design
Letterhead design
Poster design
Business card design
Web design services:
Our websites are constructed using the latest W3C standards and coding methods, ensuring that your site will be "future proof" and scalable in the use of the latest XHTML and CSS design coding methods.
New Website design or redesign
Flash, Photoshop, Swish
Web 2.0 standard xHTML, CSS
Use of mootools, jquery and prototype
Website maintenance, update & support
Dynamic Web Development:
We ensure enforcement of corporate design standards. The dynamic presentation feature improves productivity of technology professionals, as the design templates can be reused. The existing ones can be easily edited and content creators can focus on developing the content. You can simultaneously update content at all content delivery destinations, by pre-defining layout designs for different sections of your website.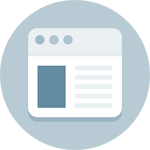 Web development with php / mysql
Web development with xhtml / ajax
Shopping cart development solution
E-commerce business site development
Paypal integration
Portal / dating / gallery site development
CMS & Customization:
We enable your business to effectively create, manage, and publish timely information on their websites. This way you can manage your content efficiently using seamless integration, interoperability, browser-based content authoring, check in/check out, and side-by-side comparisons.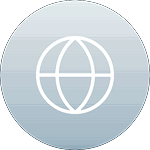 Customization of WordPress
Customization of PHPbb
Proprietary CMS system based on php
Customization of template monster
Any flash or non-flash templates
Flash & Multimedia:
The Net has led to resurgence in animation, largely thanks to Macromedia's Flash format. The new, revolutionary changes have turned Flash movies to become search engine friendly. We provide trendy animation effects and dynamic activities to your websites through Macromedia.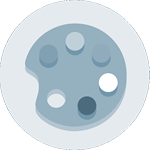 Animated flash presentation
Corporate CD or digital brochure
PowerPoint to flash conversion
Flash intro or flash animated logo
Flash banner design
Flash CMS